Nobody has the time and energy to cook a gourmet dinner after a long day of work. But you also can't survive on Chinese takeout or afford to order in every night. So, why not try some one-pot meals? Just toss some ingredients in a trusty pot and sit back while everything simmers to perfection.
From juicy stews and filling chicken and rice to finger-licking ribs and cheesy pasta, one-pot meals will become your go-to. Plus, they're all so easy to make, that you won't even feel like you did any work.
Ready to drool? Here are some irresistible one-pot meals that you have to try.
1. One-Pot Chicken Alfredo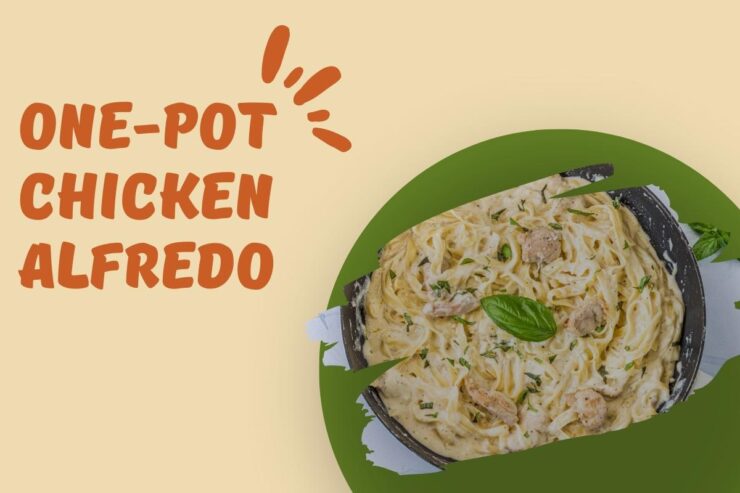 Creamy, filling, and oh-so-delicious, Alfredo pasta is the king of pasta! The best part? It gets ready in less than an hour, and everyone chows it down without any complaints.
What's more, this dish includes ingredients that most of us already have in our pantries. So, no last-minute grocery store runs.
Here's what you have to do for a pot full of cheesy deliciousness:
Heat your skillet on the stove over medium heat and add milk, chicken broth, butter, and garlic.
Simmer everything and add uncooked pasta to the skillet.
Let the pasta cook for six minutes (approximately). You must keep stirring on and off to ensure nothing sticks to the bottom.
Once the pasta is softened, add cheese and cream to the pot.
Mix some more till your pasta is fully cooked. Add seasonings, and done!
Wasn't that easy? You can serve one-pot chicken Alfredo pasta with crusty garlic bread.
2. Crockpot Chicken and Rice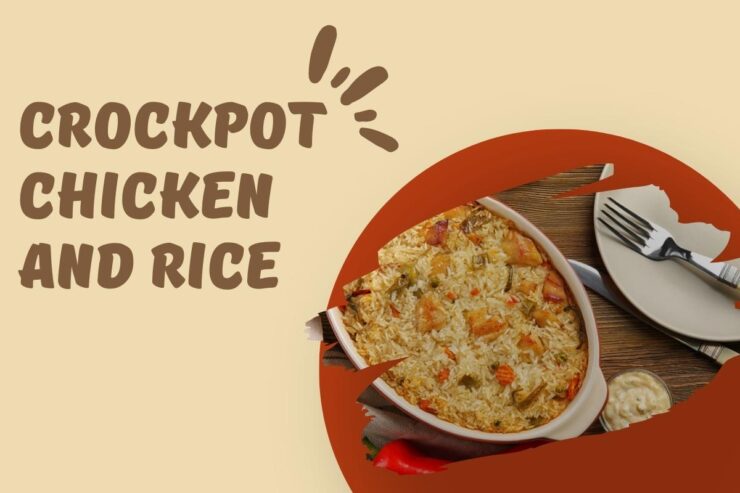 Looking for a dump-and-go slow cooker dish that'll keep your kids happy and full? Try createkidsclub.com's crockpot rice and chicken recipe. It's healthy, tasty, and so easy to make.
Fortunately, the leftovers taste just as delicious the next day. Store them in an airtight Tupperware container in the fridge, heat them in the microwave, and dig in.
Here are four easy-to-follow steps that'll take you closer to a satisfied stomach.
Chop chicken thighs and add them to your crockpot.
Next, pour in the cream of chicken soup and chicken broth. Also, add rice, garlic powder, and seasonings at this point.
Stir to combine and cover the crockpot.
If you're cooking on medium heat, it'll take about 4 to 5 hours to get done. On high heat, 2 hours should do the job.
3. Slow Cooker Short Ribs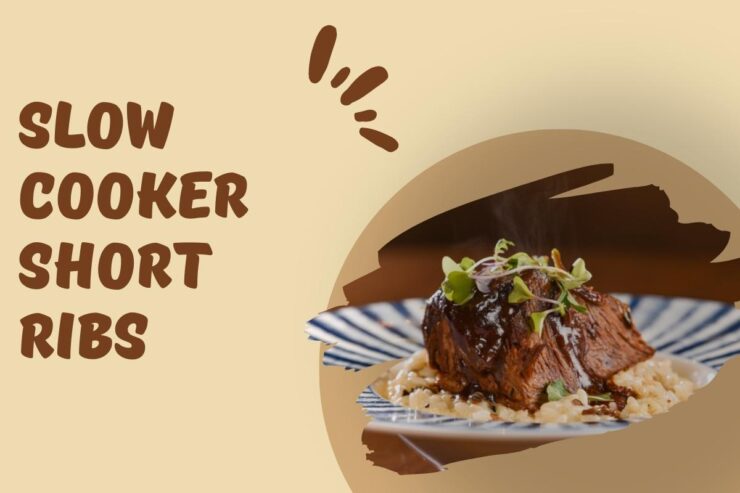 Who said ribs are tough to cook? Slow-cooked for eight hours, they'll fall off the bone and melt in your mouth just the way you had dreamed.
The recipe we are sharing with you is also pretty healthy. You're getting proteins from the ribs, fiber and minerals from the vegetables, and a punch of flavor from the seasonings. Yum!
Follow the recipe below and enjoy a hearty meal that leaves minimal waste to clean up later:
Place the short ribs in a slow cooker and add BBQ sauce, salt, cumin, brown sugar, cayenne pepper, and oregano.
Next, add your veggies, including baby potatoes, onion, garlic, and baby carrots.
Stir to combine everything, taste and adjust the seasonings, and place the lid on top.
If you want to add green beans, add them during the last twenty minutes of the cooking time.
4. Beef Stew in a Pot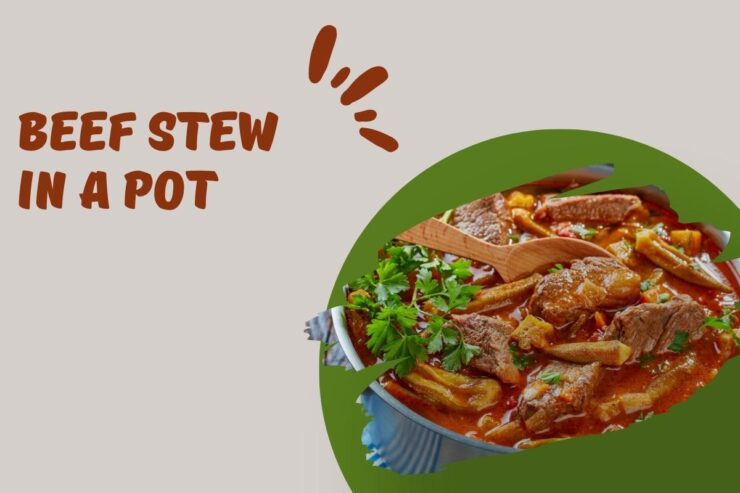 Feeding a crowd couldn't get any easier. This one-pot beef stew recipe is made with healthy ingredients and has a divine taste. You can make this recipe any time of the year, but it's especially perfect for when you're in need of comfort food.
Since you'll be slow-cooking your meat, you can easily pick tougher cuts like chuck. Leaner cuts will get chewier the longer you cook. And when it comes to beef recipes, you really can't rush the recipe.
Below are the six easy steps you need to follow:
Season your beef stew meat with salt and black pepper and flour-coat it.
Place your meat into a deep pot and cook it on all sides until you have a nice color.
Now, add onions and garlic to deepen the flavor. Sauté till they are fragrant.
Next, add tomato paste and vegetables, including potatoes, carrots, and celery.
Sprinkle salt, pepper, and your choice of herbs into the pot.
Pour in the broth, mix, and cover to let your food cook.
You can cook a double batch if you plan on freezing it. Yes, this beef stew freezes like a dream for a good three months.
5. Sausage and Spinach Pasta Skillet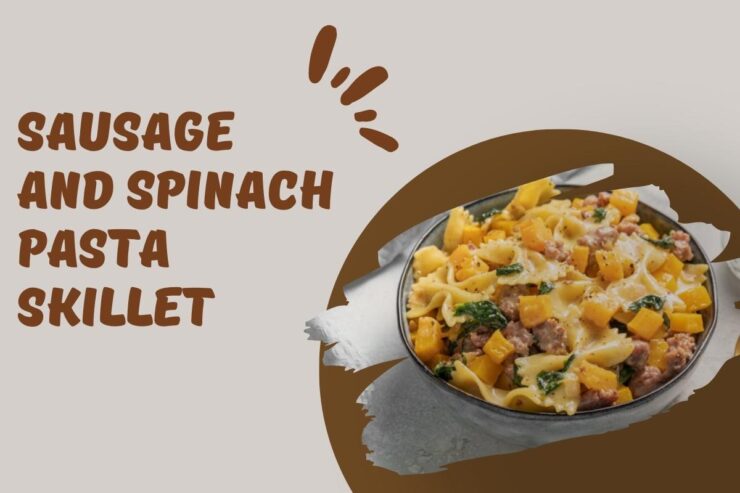 There's nothing quite like the fusion of savory sausage with fresh spinach and perfectly al dente pasta to make a filling and delightful one-pot meal. This dish is a favorite among those who seek comfort, flavor, and minimal cleanup.
Begin by browning your choice of sausage (whether it's spicy Italian, mild, or even a chicken variety) in a large skillet.
Once crisped to perfection, toss in minced garlic for aroma and diced tomatoes for a juicy twist.
As these ingredients meld together, stir in your choice of short pasta like penne or rotini, followed by fresh or frozen spinach.
With a splash of chicken broth and a sprinkle of your favorite cheese, let everything simmer until the pasta is cooked and the spinach is wilted.
The result? A hearty, aromatic, and utterly scrumptious dish that saves you time on washing up and leaves everyone asking for seconds.
Final Thoughts
Cooking is fun, provided you don't have to spend your entire day in the kitchen along with that meat in the pot. Lucky for all of us food lovers, one-pot meals keep the frustration out of the kitchen. These recipes include very little prep and watch-over time, and you get enough food to feed at least four people.
So, if you're short on time, or aren't in the mood to do tons of dishes after dinner, try one (or all) of the above-mentioned recipes. You can double or triple the ingredients to get the serving size of your liking. We hope you enjoy each one of them!