There's something incredibly comforting about a warm bowl of chili. It's hearty, filling, and soul-satisfying. Yet, most people tend to associate chili with its beefy, tomato-based counterpart. Today, let's explore an alternative that's just as comforting but offers a unique twist: White Chicken Chili.
Not only is this recipe delicious and comforting, but it's also simple to make. Think of it as a culinary hug that's perfect for weeknights, weekends, and even special occasions. You can cook it on the stovetop, in a slow cooker, or even an Instant Pot—options are a good thing when it comes to comfort food, right?
Plus, this chili offers lean protein and fiber, making it a wholesome choice.
What You'll Need: Ingredients and Substitutes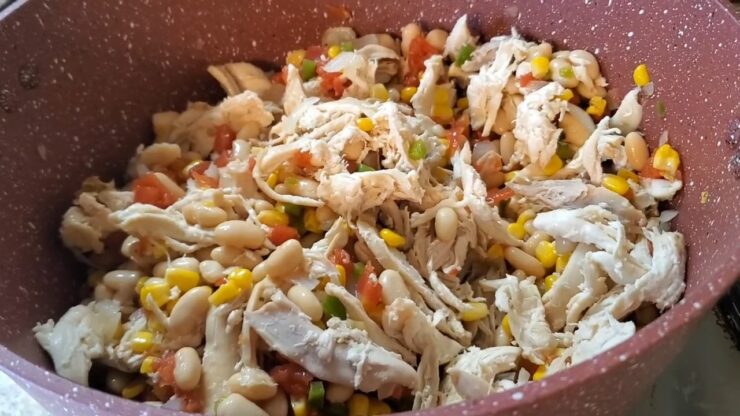 Starting with the basics is crucial. For this recipe, you'll need boneless, skinless chicken breasts, chicken broth, white beans (Cannellini or Great Northern beans work well), green chilies, and a combination of spices, including cumin, oregano, and chili powder.
For those who like it extra creamy, a dash of cream cheese or a dollop of sour cream could add that luscious texture.
What if you don't have every single ingredient? No worries. The joy of cooking lies in improvisation. You can use chicken thighs instead of breasts for a richer flavor, vegetable broth instead of chicken broth for a lighter touch, or even navy beans if you don't have white beans on hand. You could also ramp up the heat with some diced jalapeños or tone it down by using mild green chilies.
Steps to Culinary Bliss: Cooking Instructions
Making this white chicken chili recipe is a straightforward process that even novice cooks can master. The first step involves cooking the chicken. Season it well with salt and pepper, and then sauté it in a large pot until it turns white.
Once that's done, remove the chicken and set it aside. In the same pot, cook chopped onions and garlic until they're soft and aromatic. This forms the base of your flavor profile.
Next, add your spices to the pot. Stir in the cumin, oregano, and chili powder to awaken their aromatic oils. Then, return the chicken to the pot and add your chicken broth, beans, and green chilies.
Let the mixture simmer until the chicken is cooked through. It's as simple as that.
The Finishing Touches: Garnishes and Side Dishes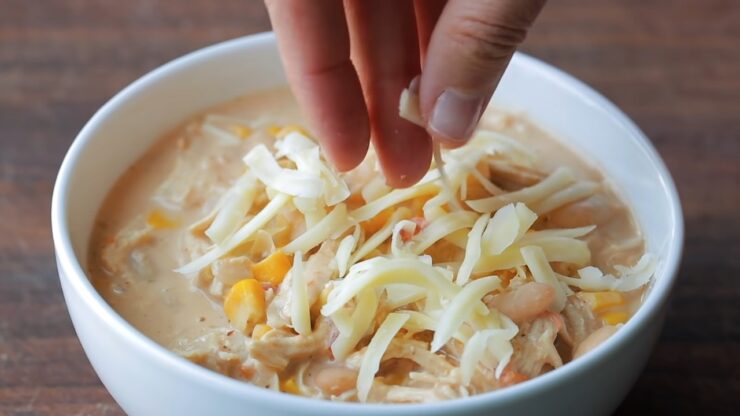 Let's talk garnishes. Freshly chopped cilantro, a squirt of lime juice, a sprinkle of shredded cheese, or a dollop of sour cream can take your White Chicken Chili to the next level. When it comes to chili, the garnish isn't just a pretty face—it's an extra layer of flavor and texture.
As for side dishes, you have quite a few options. Cornbread is a classic choice, offering a sweet counterpoint to the chili's spiciness.
A green salad with a light vinaigrette can also balance out the richness. If you're in the mood for something hearty, why not go for a baked potato or some steamed rice? The choice is yours!
Make it Your Own: Variations and Tips
The great thing about White Chicken Chili is its versatility. You can make it as spicy or as mild as you like. Add some corn for extra sweetness, or throw in some spinach for a nutritional boost. If you're short on time, you can even use a rotisserie chicken from the store. Just shred it and add it to the pot—no one will ever know.
You can also adjust the cooking method to fit your schedule. If you want to use a slow cooker, just toss all the ingredients in and let it do its magic. Instant Pot users can enjoy a quick pressure-cooked version. The options are endless, which is why this dish is such a winner.
Storing and Reheating: Keep the Comfort Coming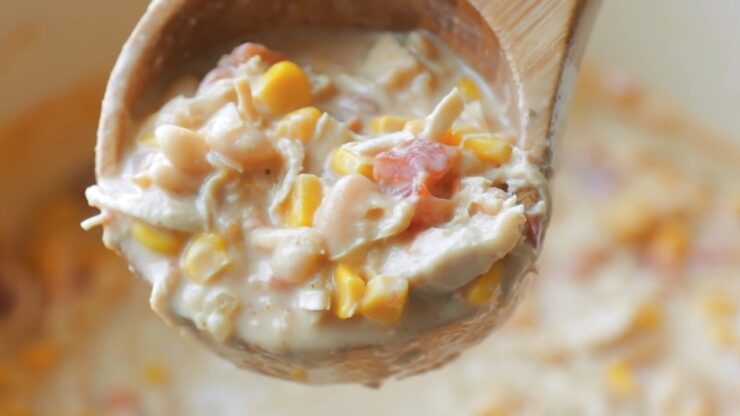 Everyone knows that chili often tastes better the next day—the flavors meld together, creating a symphony of taste that's just heavenly. This White Chicken Chili is no exception. It stores wonderfully in the fridge for up to four days when kept in an airtight container.
To reheat, simply place your desired portion in a pot and warm it over medium heat, stirring occasionally. You can also use a microwave, but be sure to cover the dish to avoid splattering and stir halfway through for even heating.
If you're a meal-prepping enthusiast or love making large batches of comfort food, this chili freezes well, too.
To freeze, allow the chili to cool completely before transferring it to freezer-safe containers or resealable bags. When you're ready to enjoy it, defrost the chili in the fridge overnight and reheat it on the stove.
It's like a hug from your past self to your future self, a reminder that good food can make any day better.
Kid-Friendly Modifications: Because Little Ones Need Comfort Too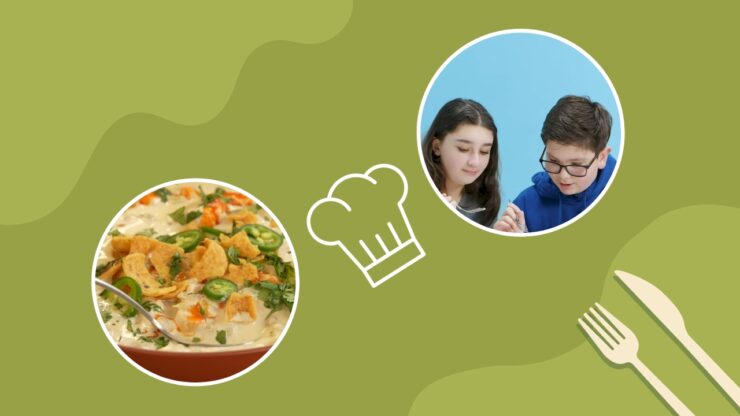 Children can be notoriously picky eaters, and sometimes spicy or overly complex flavors aren't their cup of tea. If you're planning to serve this White Chicken Chili to the younger members of the family, there are a few adjustments you can make.
For instance, you can omit the green chilies and go light on the spices, particularly the chili powder. Instead, add more cream cheese or even a can of creamed corn for added sweetness and creaminess that kids generally love.
You can also make the dish more interactive and fun by setting up a 'garnish bar' where kids can choose their own toppings, like shredded cheese, a dollop of sour cream, or some crushed tortilla chips for added crunch.
When kids participate in their own food choices, they're more likely to enjoy the meal. Plus, who doesn't love a good topping?
Conclusion
So there you have it—an Easy White Chicken Chili recipe that's perfect for any occasion. It's simple, versatile, and, most importantly, delicious. The next time you're craving comfort food, why not give this recipe a try? You won't be disappointed.