We know that local food is delicious, healthy, and supports the local economy. So how can you, as an individual or as a community, support the local food system? Check out these 3 ways that you can become involved!
Participate in a CSA
Community-supported agriculture, or CSAs, allows you to buy a share of produce from a local farm. Essentially, you pay a fee in advance of the harvesting season, and then during the season, you receive a variety of produce items. The benefits are mutual – the farm receives funding upfront to support their work, and you receive an abundance of fresh, local food throughout the season (typically 15 to 20 weeks). Some CSAs provide just vegetables, while others provide a mixture of vegetables and fruit.
There are many CSAs in the Boston area, including several of our Boston Local Food Festival vendors. Allendale Farm in Brookline offers both full and half-share vegetable CSAs, as well as an egg or flower CSA.
Red Fire Farm in Granby, MA offers organic vegetable farm shares that can be picked up at locations throughout Greater Boston including Jamaica Plain, Somerville, Brighton, Cambridge, Boston, and Newton. And there are many other local farms with convenient pickup locations throughout the city. Even colleges are getting involved now, with Ward's Berry Farm in Sharon, MA offering CSA boxes for pickup at Boston University (as a BU alum, I wish this was in place back when I was in college!).
Become a member of a food co-op
Food cooperatives, or co-ops, are markets that are community-owned by local members. By becoming a member of the co-op, you are a part-owner of the organization. Benefits to becoming a member often include voting or running for the Board of Directors (which leads the co-op in business decisions), receiving discounts on certain days, and receiving a patronage rebate at the end of profitable years.
The patronage rebate is a way that profits are distributed to members and is based on the sales of the store as well as your purchases throughout the year as a member.
The most popular food co-op in the local Boston area is Harvest Co-op, with stores in Cambridge and Jamaica Plain. Harvest offers a variety of local food options which are highlighted by shelf tags on all products from New England.
This includes locally-grown organic produce, artisanal bread, and even microbrew kombucha (a fermented probiotic beverage). They also support other local organizations, like hosting CSA pick up for local farms and seafood pick up from a community-supported fishery at their locations.
Pick your own produce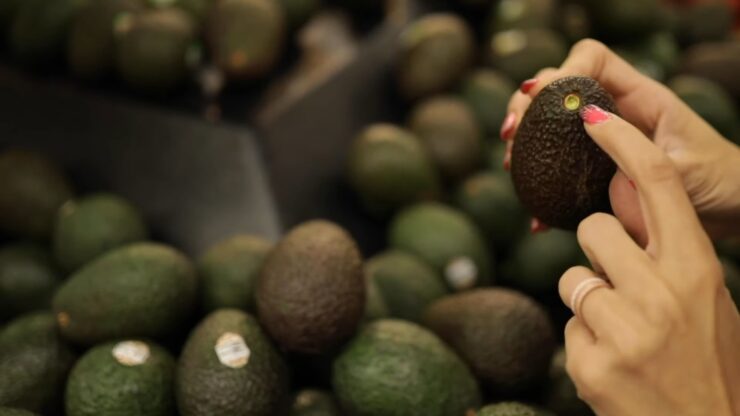 Last weekend, I took a trip to a local farm to go peach picking. I just love the experience of picking your own fruit – walking throughout the orchard, smelling that delicious peach scent, sampling the varieties as I filled my bag. It's a wonderful experience for kids and adults alike and a great way of introducing your children to local food production.
Aside from peaches, Massachusetts offers plenty of other picks your own fruit options, most commonly strawberries in June, blueberries, and raspberries in July, and apples in September. Several farms also offer pick your own vegetable options. Try searching the Pick Your Own website to find a location close to you.
Of course, there are also many other ways to become involved. Participate in a community garden, shop at your local farmers' market, purchase meat and dairy from a local farm, and more. Think creatively and become an active participant in your local food system!